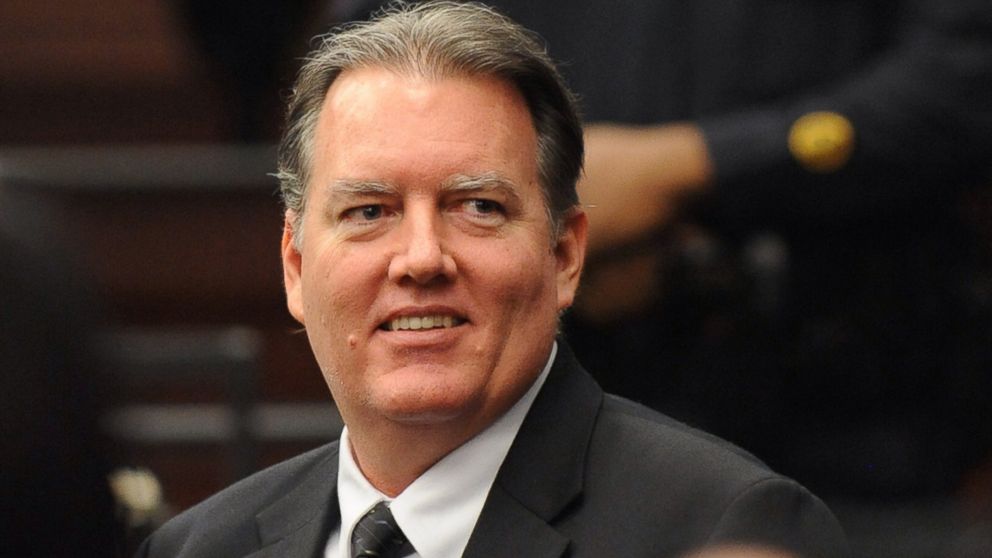 I'm thoroughly convinced the state of Florida is actually a different planet. I'm positive the residents don't breathe the same air we do and don't bleed red when cut. That's the only way I can explain the continual fuckery that happens in that part of the country. If we all leave it to the idiots in the "Sunshine State," they'd probably try to convince us the world is flat, the sky is purple and Michael Dunn was defending himself against Jordan Davis. While I'm becoming increasingly numb to the lack of justice in this country, it's still a damn shame a jury couldn't seem to agree on an idea EVERYONE ELSE knows to be true.
Now, the last time I checked, loud music wasn't a threat to someone's life. The last time I checked, there's no legislation that states someone should load up their clips to combat a noise ordinance violation. Ok, so Dunn was bothered by the loudness of Davis' music? Who the fuck cares, son! Are we all going to ignore the constant ploy by Dunn and his legal team to deem Davis a "thug?" That's the way bigots always get us, man. As long as you can convince a crowd the Black kid was a "danger," despite having no proof whatsoever, the crowd will just blindly run with it. That's the same shit George Zimmerman's defense team did against Trayvon Martin. They were able to convince people Trayvon was a criminal, despite the fact Zimmerman is the one with the documented history of aggression and violence. Alas, that fucktard is walking free and Trayvon's parents are left to grieve.
Moving on, the conviction against Dunn is nothing but a hollow victory. While he's facing serious time for the three counts of attempted murder and the final count of firing into the car, the jury's inability to convict him for Davis' death is nothing but a slap in the face. They're essentially saying Dunn had a right to be scared of the Black kid. Despite the fact Davis was in his car, unarmed, Dunn had a right to walk up to him and shoot at him and his friends. Let's get one thing straight: there's a gigantic difference between actually being in danger and simply thinking you're in danger. When are we going to stop punishing Black people for being Black? When are we going to stop being unfairly pegged as the aggressors, the thugs and the delinquents? When are our lives going to matter as much as anyone else's? I know one thing for sure, if Zimmerman and Dunn were Black and killed two White teenagers, they'd both get the death penalty. The transparency of these situations are equally clear and disturbing.
In the end, I have nothing else to say. I'd like to thank Florida for continuing the unfounded bias against and fear of Black men. Thank you for always thinking the worst and reacting harshly in situations that don't call for it. I'm going to thoroughly enjoy explaining to my son this country doesn't give a shit about him. I'm going to be delighted in telling him in spite of anything he might accomplish, he'll still be a dangerous "thug" in the eyes of his counterparts. Awesome. Just awesome.